The FranklinCovey Impact Platform
Learner Experience
Helping learners get the most out of their professional development.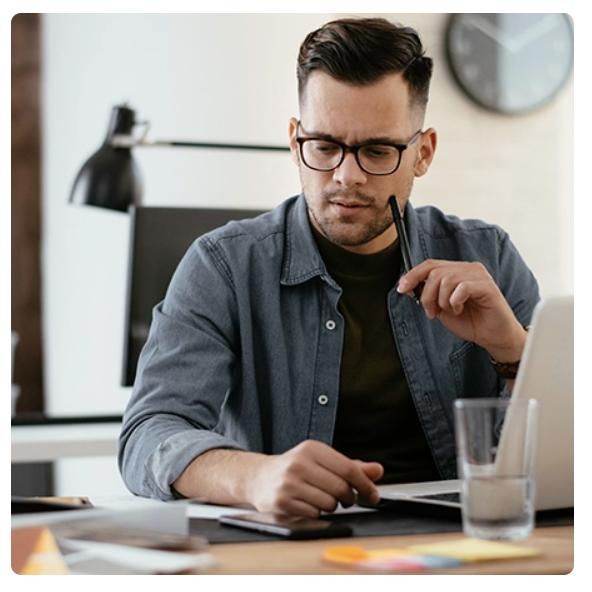 ---
Best-in-class content and powerful technology to fuel your development.
Built with the learner in mind, the Impact Platform is a streamlined way to absorb and apply content to make measurable progress on skills and capabilities.
Our easy-to-use technology guides learners through a variety of learning experiences that may include a 360 assessment, an Impact Journey, and reinforcement to ensure lasting behavior change. The platform automatically handles application challenges and reminder emails to help keep learners on track.
With powerful content to fuel development and increase skills and capabilities, learners can create lasting change that reverberates positive growth from the inside out.
---
I found the Impact Platform's 360 Skills Diagnostic to be incredibly easy to navigate and the results provided me with targeted areas of development.
OnDemand Learning
Learners can adopt new, effective mindsets and behaviors at any time with our OnDemand learning. Accessing and subscribing to OnDemand learning takes seconds, and the platform automatically sends learning activities, application challenges, and reminders spaced out over time.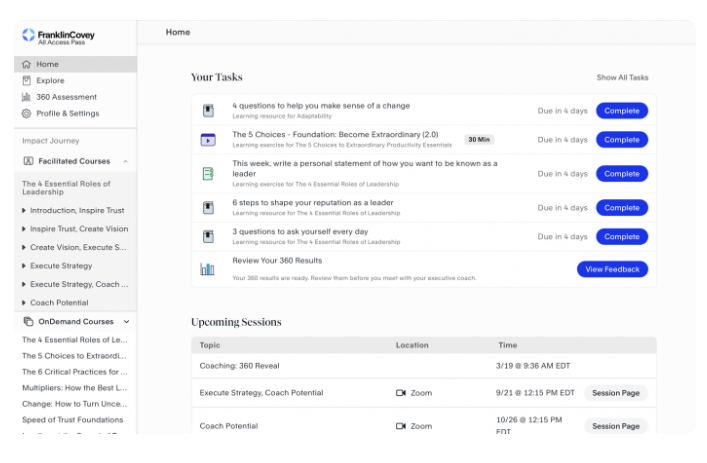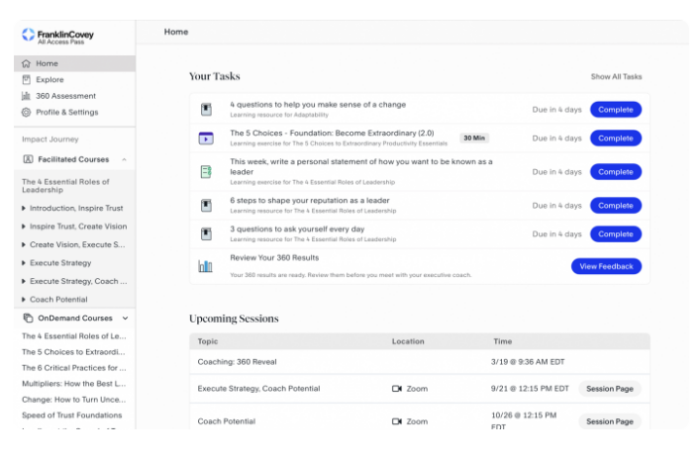 Courses
OnDemand Courses are learning experiences built around core FranklinCovey content. The learning activities are spaced over time with automated reminder emails.
Microcourses
On-Demand Microcourses are skill-specific learning resources that take a few minutes to complete. The learning activities are pushed to learners over a three-week period.
Microlearning

Microlearning helps learners solve acute problems they're immediately facing. Access skill pages with microlearning content organized around key topics and then read articles or watch videos.
---